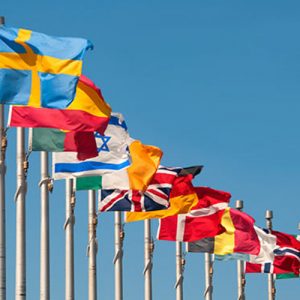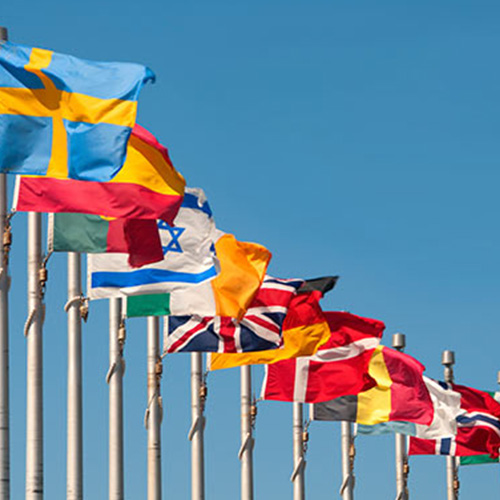 Pursuing a Master's Degree from aboard and that too from a reputed international institution holds major value when it is accompanied by International Work experience. Each country has its own advantages. Here are few countries that have excellent universities to study MS.
UK:
Master courses duration in UK are shorter than other countries, it only take 1 year as compare to other countries without compromising the quality of education. Students can specialize in their field right from the beginning. UK comes in 2nd position after USA for highest number of universities as well as if you will do MS from UK then you will save your time as well as money spent on tuition fees. However looking at the current work scenario many students currently do not opt for UK as there is no opportunity for a student to work in the country after their Degrees are over but if looking at a quality education UK is one of the countries that one can opt for. Approx Expenses in UK: Rs. 22 – 28 Lakhs (Tuition and Living Expenses) per year.
USA:
USA has always been the best and favorite study abroad destination for pursuing Masters. USA colleges provide quality education, flexibility, internships, variety of education option, Funding, etc. Students who fall under the "STEM" i.e Science, Technology, Engineering and Maths Programs get a 3 Year OPT period to work and recover their expenses they have incurred during studies within this period as the Return on Investment is faster as compared to any other country. As per the current scenario of Trump coming into power students are entitled to apply for H1B Visas after their 3 Year OPT period expires. Trump has cancelled the H1B Visas of people who directly apply for work out of top companies for projects like Infosys, Capgemini etc. He has not stopped the H1B Visas for potential students who go to USA for higher education. Approx Expenses in USA: Rs. 30 – 40 Lakhs (Tuition and Living Expenses) for 2 Yrs. A student's starting salary would be approx USD 70000 – 100000.
Australia:
Australia has always been the magnet for thousands of ambitious students around the world. Australian degrees can be divided into Professional Development Masters, Professional Masters and Traditional Academic Masters. Professional Development Masters degrees offer opportunities to specialize in a particular area. Like UK, Australia also accepts 15 Yrs of Education and only the IELTS / PTE exams are required. Students don't need to give GRE exams. It pulls students who are interested to settle in Australia as Australian Permanent Residency (PR) is the fastest as compared to all countries across the world. A student who studies for 2 Yrs Master's Degree in the Country avails of a 2 Yr stay back option of working providing students with an opportunity to apply for PR and get hands on experience in the International Markets. Approx Expenses in Australia: Rs. 25 – 35 Lakhs (Tuition and Living Expenses) for 2 Yrs. A student's starting salary would be approx AUD 70000.
Canada:
Canada offers an affordable education. The quality of education and living standards in Canada are amongst the highest in the world, but the cost of living and tuition fees for international students are generally lower than in other countries such as the USA, UK and Australia. GRE is not mandatory but highly recommended for Top Universities. Only the IELTS exams are required. Canada education is divided into two groups: Graduate Certificates and Master's Degree. For Graduate Certificates a student qualifies by holding a Bachelor's Degree in the same field. These Graduate Certificates are offered by Canadian Govt Colleges and Universities. They are also known to Indians as "PG Diplomas". These courses offered by Colleges are much cheaper with the entry requirements being lower as compared to Universities. For Master's Degree require a 16th Yr of Education like USA. Students completing a 1 Yr Program avails of a 1 Yr stay back option to work or a 2 Yr Program avails of a 3 Yr stay back option. Canada is in 2nd position in terms of providing Permanent Residency (PR) after Australia. It's also known as a "Backdoor entry into the US" as after student gets his PR status he can work in USA. Approx Rs. 16 Lakhs (Tuition and Living Expenses) per yr. A student's starting salary would be approx AUD 70000.
– Nisha Rao, (Sr. Counsellor, Imperial Overseas)