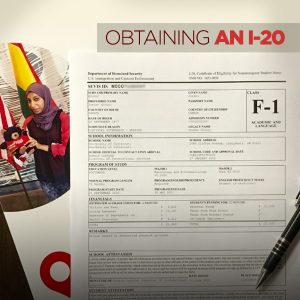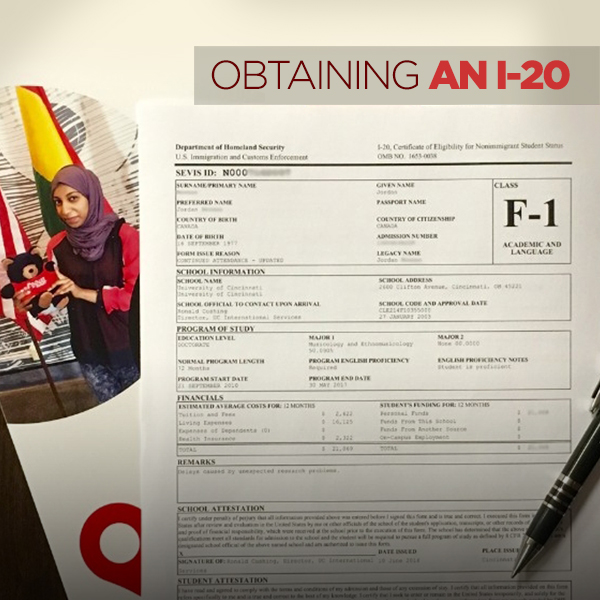 Receiving an acceptance from a university is like a dream come true. But let me tell you that is not it! With an acceptance you are officially notified that you are eligible to study the said course in that university. Once you get an admit it is important for you to get along with the documentation, finances and visa related work. Getting an I-20 is the start of the process.
Once a student is done with his/her admission process, his/her details and credentials are updated in the US government database which is called SEVIS. SEVIS stands for Student and Exchange Visitor Information System which processes the information provided and then generates the I-20. This is then signed and stamped by the authorized official from the university.
Every applicant is assigned a unique SEVIS number that is crucial for applying for a student VISA.
It is one of the most important documents and should be kept safely as one may require producing it at the port of entry to the US along with one's passport.
What is an I-20?
I-20 is an official document which is provided by the university in United States of America that contains the basic information regarding your University, personal details, one year's expenses, degree program details, duration of degree and other relevant important information.An international applicant receives an I-20 after submitting the required financial documents to the university
Steps involved in issuing an I-20:
After you have received an admit from US University, you are required to send proof of your finances to the university which is called the bank balance certificate. This acts as the evidence of financial resources and certifies that you have sufficient money to fund your education in US.
One needs to get an original bank stamped and signed document for processing your I-20.
Along with the bank balance certificate, one also has to submit a financial affidavit to indicate the willingness of the sponsor to actually use his finances for the student's education. Once these documents are received by the University's admission cell, they will initiate the procedure for your I-20.
The maximum time taken by the university to issue an I-20 is about 30 days. An official I-20 document is sent to your house by express mail. You can then apply for an F1 US VISA.
Meanwhile, if you face any difficulty in the process of application you may get in touch with the international student advisor.