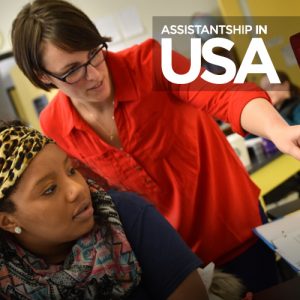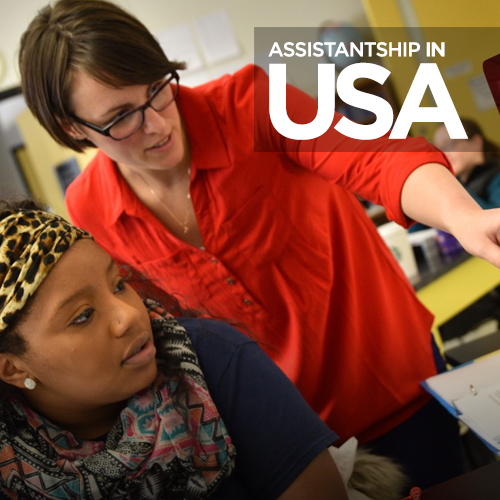 Besides being one of the world's most opted study destinations due to high technological advancement as well as ample research scope, USA is also a country that provides students with multiple kinds of tuition fee waivers and assistantship opportunities. Getting an assistantship is not only beneficial in terms of reduced education costs but one also gets to understand international work methodology, providing nothing less than a morale boost for the students as well.
This makes one wonder what does assistantship really mean?
Assistantship can be considered a kind of partial employment that one gets on campus, to assist an individual or a team whether faculty or admin members. During this, a student provides with some sort of service to the University in the form of their skill or experience. Students receive a stipend for the work they to do for the university. Typically, this stipend takes care of your basic living expenses. Assistantship is awarded to a student during or after appearing one semester in the university.
A student can work for about 20 hours per week. Also, the duration and type of work may differ from one university to another.
Types of Assistantships:
Research Assistantship
Teaching Assistantship
Graduate Assistantship
Research Assistantship
A research assistantship is one of the assistantships where a student assists a faculty member or doctorate student on the projects that they may be working on. The projects undertaken by these professors are more often than not, fully funded by the universities or external organizations.
Generally, a research assistant can work up to 20 hours a week.
Ideally, a research assistant helps the professor with the research work that includes performing experiments, drafting research papers, writing and developing programs.
Applying for a Research Assistantship
One can apply for a research assistantship during application for admission itself or indicate interest in the form.
Also, application for a research assistantship may vary from university to university.
It is recommended that you study the faculty member's profile well and then you may shortlist the projects that you would like to work on based on your interest and experience.
You must also study about the university's research area thoroughly.
The decision lies on the university, of whether or not you get a research assistantship.

Teaching Assistantship
A teaching assistantship is a type of an assistantship where a student assists the Professor in carrying out duties that relate to teaching course work.
The job of a teaching assistant includes assisting students and professors and assessing assignments.
Applying for a Teaching Assistantship
In most cases, a student can apply for a teaching assistantship during the application itself.
Some universities might ask a student to complete a semester before applying for the assistantship.
Having some experience in teaching will be an add-on for this type of assistantship.
Ultimately, the decision lies with the professor if a student gets an assistantship or not.
It is recommended for you to have a good TOEFL score.
Graduate Assistantship
Graduate assistantship is a type of assistant where a student is assigned with several academic or administrative duties.
Applying for a graduate assistantship is similar to that of the other two categories.
The primary duties of a graduate assistant include assisting in research to carrying out tasks like managing the laboratories, grading the test papers or assignments
Getting a Graduate assistantship mostly depends on the university and also the funds available with the university.
These are the commonly found assistantships however a university may have other formats and possibilities of tuition waiver. The university website is one of the best ways to look for opportunities available and identify the right one for you.