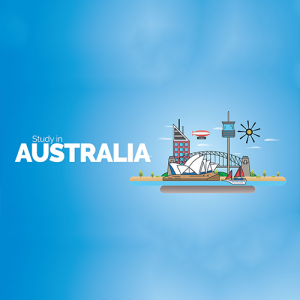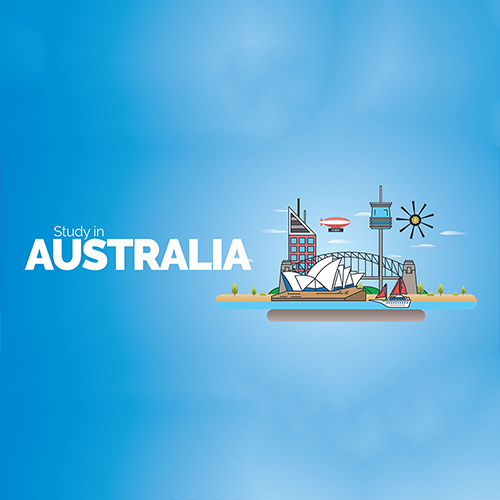 Being amongst the top rated destinations for studying abroad, it also is a home land for some of the most prestigious Universities across the globe.  More so, Australia is just not about the kangaroos and platypuses and the opera house. There is a wide array of reasons why students consider Australia as a center to study.
Homing around about eight most popular Universities, it gives a student with an opportunity to choose between thousands of courses with best quality education. Besides, quality and internationally recognized education, Australia is known for its quality of life, outdoor lifestyle, sports, and sun kissed beached that attract millions of tourists every year.
Also one of the major attractions for students is that Australia ends up being a country of Permanent Residency for students who qualify after the completion of their education.
To start with the educational system in Australia; it offers both public and private universities with around 38 public and 3 private Universities.
Above all the fundamentals of studying in Australian University, there are few of the facts that makes study in Australia way more worth than what you would have possibly thought of!
#1 Living in Australia will make sure that you are not alone anytime
Australia being the top most study destinations after United Kingdom and United States, it is a home to about 200,000 international students who have attended these university programs for the past several years. Since every student these days aspires to study at an international level, Australia is quite famous for its diverse range of courses and ease of accessibility for international aspirants. Regardless of what the course that one has to take up or the time period of the course, Australian law promotes quality education and protection for all of the international aspirants.
#2. Global academic recognition
Australia is just not a destination full of adventures and fun but at same time it is one of the oldest places providing best of best educational degrees for people of all nationalities. It has set a standard for itself when it comes to providing one with a world class education in itself. Having said that, it provides a student with a wide range of career options ranging from nursing, sports related disciplines and a number of engineering, medicine and pharmacy courses can be found in many of Australia's 43 major universities, making a study abroad program in Australia a great addition to every student's professional resume, almost regardless of their field of study.
#3 There is no need for you to learn a new language
Unlike some of the countries across the globe that demands you to be acquainted with one of the home languages, well that is not the case with Australia. This is quite understandable like the leading nations even Australia has been following English as their first language.
#4 Scholarships!
Financial support and scholarships have always been the focus for most of the international aspirants. Let me tell you, you are on the very right track if you are planning on your move to the land of opportunities-Australia!
But let me tell you that scholarships that are offered are purely on the basis of merit of the student. While there are different types of scholarships some of which covers tuition fees while some others might also cover living expenses or in some cases both.
Besides these scholarships there are also some others that can help an international student in a better way.
#5 Great job related opportunities
Followed by the course completion, a student who aspires to work in Australia is given an opportunity to do so. International aspirants have the option to work temporarily in Australia after their course. Additionally, a student visa allows a student to work 40 hours every two weeks during the course duration and unrestricted hours during course breaks. Students can work in the retail, hospital, tourism, agriculture, sales and telemarketing sectors in clerical roles or engage in tutoring.
#6 Cultural diversity
Australia being a home to most of the international students, it is one of those destinations which has witnessed a diverse cultural heritage. Most common countries that majorly contribute to the international family in Australia are India, China, Malaysia and Nepal.
#7 Cost of studying in Australia
Australia is surely a country with lavish studying as well as living styles. Owing to that, acquiring a degree from any Australian University is bound to cost you money. A usual Bachelor's degree can cost you about AUS$ 10,000–30,000; whereas a Postgraduate and PhD degrees can cost you about AUS$ 20,000–40,000.
Having thought and decided to gain a degree from these Universities will certainly be a life changing decision. Every step that one takes in order to accomplish their goal will definitely cost you money and hardwork. This surely is going make a difference in your perception of life. Go ahead and get your hands on the magnificent career move!
Ms. Sai Dadarkar
Counselor & Trainer
Imperial Overseas Educational Consultants