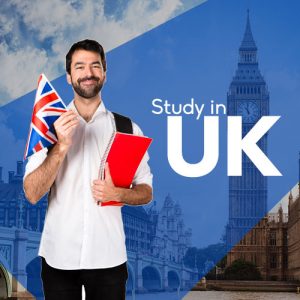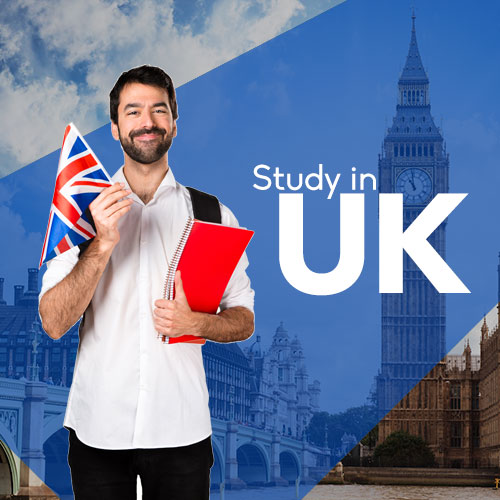 A great tourist destination along with traditions of excellence dating back hundreds of years, high class institutions in every corner and much more flexibility than many other countries, the United Kingdom has much to offer international students that other English-speaking countries cannot offer.
Following are some of the top rated factors that you can consider if you wish to study in United Kingdom.
Internationally recognized degrees and universities
The UK boasts 76 positions in the QS World University Rankings 2018, including five new entries this year. Four UK universities feature in the global top 10, while a further 24 have achieved the incredible feat of ranking in the top 200.
A degree that you gain from an UK university will be recognised world-wide. Some of the top universities are

University of Oxford – Two of India's Prime Ministers, Indira Gandhi and Dr. Manmohan Singh have studied at Oxford
University of Cambridge – Indian's first PM, Jawaharlal Nehru and famous economist & Nobel laureate, Amartya Sen are both alumni of Trinity College part of Cambridge university
Imperial College, London – Known for its Science education, this university has produced many Nobel laureates including the inventor of Penicillin, Sir Alexander Fleming
University College London (UCL) – The Father of the Nation, Mahatma Gandhi, studied law here
London School of Economics and Political Science (LSE) – Kaushik Basu, an Indian economist & Senior Vice-President and Chief Economist of the World Bank is an LSE graduate (Also read: List of best UK universities)
High quality education
UK has continued its tradition to provide best quality education. To do so, the standard of teaching and research at UK universities and colleges is regularly assessed and graded by official organisations to ensure that set benchmarks are met.
Although UK institutions undertake the responsibility of ensuring standard and quality of different programmes themselves, independent audits are carried out by the Quality Assurance Agency for Higher Education (QAA).
Cost of Education
The cost of education for an international student in the UK can be generally lower compared to the USA and other countries.
Typically, programs in the USA can be $25,000 or more a year in tuition alone. Whereas, tuition for the majority of UK higher education institutions generally £6,000 to £7,000 a year which is considerably less
Since your degree will generally take less time to complete in the UK than in as compared to other countries this will in turn save your money.
Although four-year programs are increasing in popularity, most degree programs in the UK are three years, and a Master's program is typically between one and two years.
Scholarships
Along with being a rich source of education provider, universities in the UK offer a variety of scholarships to fund your education.
There are a number of government sponsored scholarships available for the students.
These are available for undergraduate as well as postgraduate study programmes
A few of the scholarships are,

Commonwealth Scholarships
The Chevening Scholarships
Rhodes scholarship
Westminster International Scholarship
Cardiff University Scholarship
One year Master's course
This can be one of the deciding factors- who doesn't want their Master's to be completed in a year
A full time postgraduate course in the UK takes one year to complete
You can begin by enrolling on a postgraduate diploma course, then transfer to a master's degree, or begin by taking an MRes (master of research), which could lead on to a PhD
Multicultural diversity
The UK is known for its multicultural society, with all religions and faiths represented in some way. With a racial, ethnic and religious jumble, the UK is very open to new traditions and cultures – something that is a great thing for students from other countries!
Ms. Sai Dadarkar
Counselor & Trainer
Imperial Overseas Educational Consultants