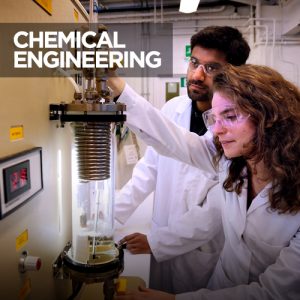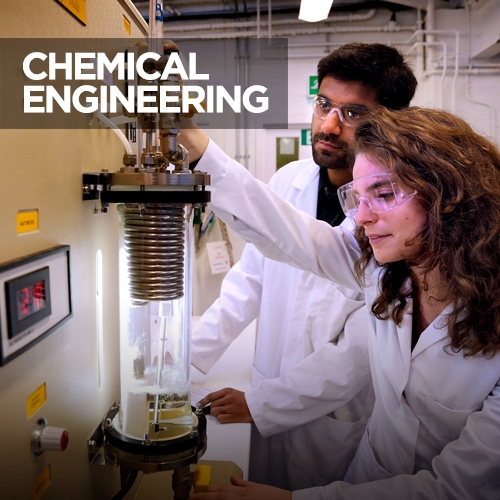 Chemical engineering is a branch of engineering that has a combination of natural and experimental sciences along with life sciences. It also includes various mathematical and economic concepts which are used to design, develop produce, transport, operate, transform and manage industrial activities that work on turning a raw material into a valuable product.
Typically, a chemical engineer works out with safety, efficiency and environmental friendly methods for production of chemical of a huge scale. A chemical engineer is also responsible for designing and maintaining the equipment required for processing of chemicals.
Pursuing a career in chemical engineering lets you also work in the fields of bio mechanical science, modeling, and simulations.
Spectrum of chemical engineering is quite widespread where can specialise in one of the many courses and that are as follows:
Ceramic Engineering
Crystal Engineering
Petroleum Engineering
Food Engineering
Material Sciences and Nanotechnology
Product development
Dyes and chemicals, paints
Plastics and Packaging
A few are explained below…
Ceramic Engineering
Ceramic engineering is a field that falls under chemical engineering which can be defined as the science and technology that creates objects from non-metallic and inorganic materials using high temperatures.
Ceramic engineering is used in many daily lives along with which it can be used in aerospace, bio-medicine, military and electronics
Crystal Engineering
Crystal engineering deals with designing along synthesis of molecular structures with desired properties, which is on the basis of inter molecular interactions.
Crystal engineering is one of the specialized courses under chemical engineering. It also inherits many concepts from Physics and Mathematics
Petroleum Engineering
Petroleum engineering consists production of natural gas and or crude oil.
Main branches under petroleum engineering include:

Drill engineering:It addresses issues related to drilling and injecting.
Reservoir engineering:It aims at optimizing the production of hydrocarbons
Production engineering:It deals with the interaction between the well and the reservoir which controls the interaction between the reservoir and the well.
Food Engineering
Food engineering is a field that combines applied physical sciences, engineering, and microbiology for food industry.
A food engineer is responsible to proffer solutions which are efficient in terms of cost-effective production and commercialization of food products and services.
It also considers methods that are environmental friendly for food disposal.
The list is non-exhaustive and the scope enormous. If the chemical compositions of any raw material – metal, solvent or product and the ability to play with its qualities and inner composition is what you feel intrigued by, Chemical engineering is your field of choice! Explore now to look out for all the possible updates in the domain.