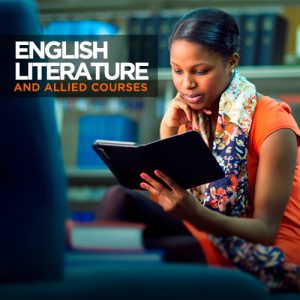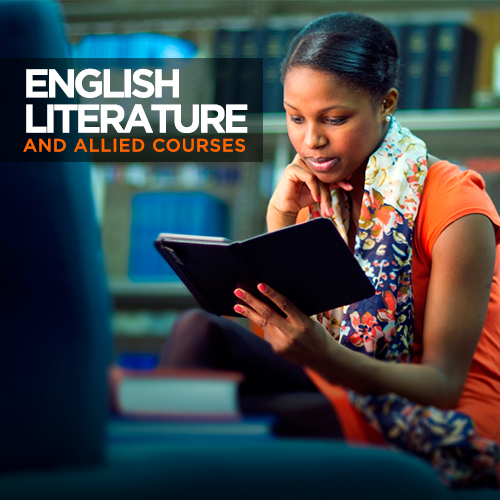 Among various career options for Art, the practice of expression through the instrument of language has been intriguing and providing immense fascination to students from English speaking as well as non-English Speaking countries. It has been observed that beyond academics, the field of literature has diversified into career prospects ranging from copywriters to communication experts.
The field of English literature has people going for career options of tutors for the love of the language or even taking up doctoral and post-doctoral studies identifying the evolution of the language, its dialects, the grammar transformations, geographical distribution, etc. But this program is not only for the Grammar Nazi's. There has been growing interest for Literature graduates in Corporate communication as well as PR opportunities. Individuals interested in copy-writing, Journalism, technical writing, creative writing, script-writing, Print Media, Publishing houses, etc. have known to consider courses which are allied to English Literature.
Which Countries are good?
Although in India, Jaipur with its famed literature festival has grown strongly for fanatics of this domain, on an international front, the UK, birthplace of the English Language, has known to be home to a lot of historic writers and philosophers, and universities such as Cambridge University, Imperial College and King's College. The USA is not left far behind with likes of Stanford University, Dartmouth College and Columbia University. The excellence of faculty and their experience makes the education a whole new opportunity to explore the non-exhaustive limits of the field and degree builds a professional, whichever direction that they wish to grow in. Not left far behind, Australia, also has immense opportunity for students looking to take up career options in the field of communications and language courses, such as the top most opportunities in the universities such as Queensland University, Monash University, as well as Melbourne University. There are a few well known non-English speaking countries as well which are equipped with few expert faculty in the European continent as well who provide promising experiences to those who want to take up such courses.
Who can apply?
Students who are desirous and have a basic background in English literature or Mass Media courses are always welcome in these fields. However, universities have also had exceptional cases where they have accepted students who have shown work experience or a keen interest in the specific domain. In case of Doctoral courses, students must show intense experience in the research on the thesis subject or a proposal will always be highly recommended. Any online presence in the form of work published for clients or self published blogs will also provide the admissions team at the university to check the student's capability.
The language is a matter of expression and with its consistent evolution, it has grown to be more than just an instrument of communication. If you see yourself as one interested in this domain, feel free to contact us to identify the opportunities and the right fit for your career vision.