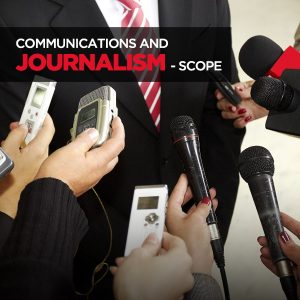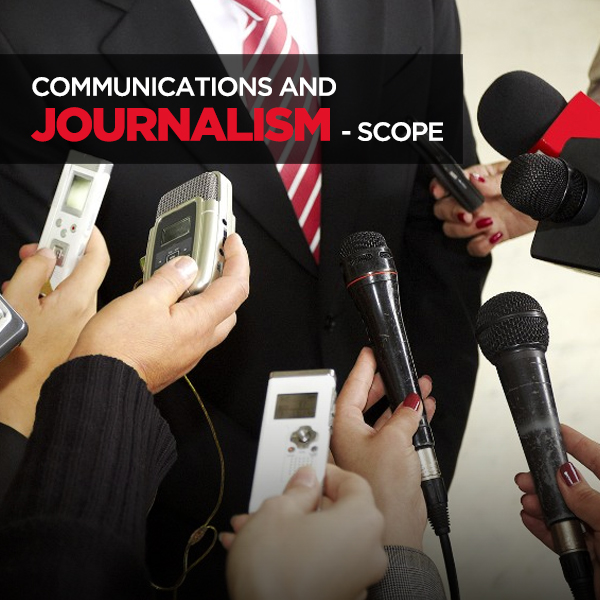 Pursuing a career in journalism and communications is certainly challenging and creative; having said that, journalism is one of the most responsible jobs that requires accuracy at the same time an urge to learn about latest upcoming.
Most universities would consider following attributes while admitting a student for a program:
A student must possess excellent written and oral skills
A student must be able to handle pressure, meet deadlines and manage time effectively
A student must have good research skills
A student must be aware about latest current affairs and advancements
A student must have a good perspective with a tinge of creativity and originality
Some schools might consider a student with rich industry experience
Career options:
Journalism comes with a whole new set of job profiles that are as follows:
Reporter
Foreign / War Correspondent
Editor
Author
Copywriter
Technical Writer
Sports Commentator
Blogger
Photojournalist
Broadcast news anchor
Radio Commentator
Journalism/Communications Professor
Public Relations Specialist
Top 10 Journalism schools:
Emerson College
The University Of Texas-Austin
Northwestern University
New York University
University Of Southern California
University Of Maryland
Boston University
University Of Missouri-Columbia
Syracuse University
George Washington University
Types of courses:
Master's in Communication with a Specialization in Media, Media Management, Media Studies or New Media:
This specialization prepares students to strategically use different types of media, including print, audio, video, multimedia tools, web technologies, social media, and search engine analytics to connect with and educate target audiences for marketing, public relations, news, and public service purposes.
Master's of Mass Communication(s):
This specialization needs students to hold great command on topics of history of mass communication, its impact on society, and how they as communication professionals can use different forms of mass communication to reach and educate audiences.
Master's in Communication in Digital Media, Digital Communication or Digital Strategy:
This specialization focuses on teaching students about the latest digital media technologies, and how they have impacted the fields of marketing, advertising, public relations, journalism, social media, health communication, and more.
Master's of Communication with an Emphasis in Journalism:
As a subset of mass communication, journalism is defined as the investigation and dissemination of important information about current events. Master's in communication programs with a specialization in journalism train students to create news content that educates readers in variety of areas, from politics to health and the economy.