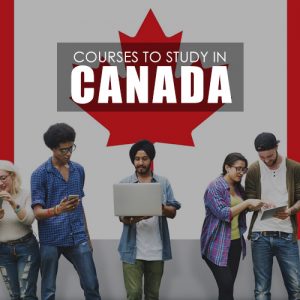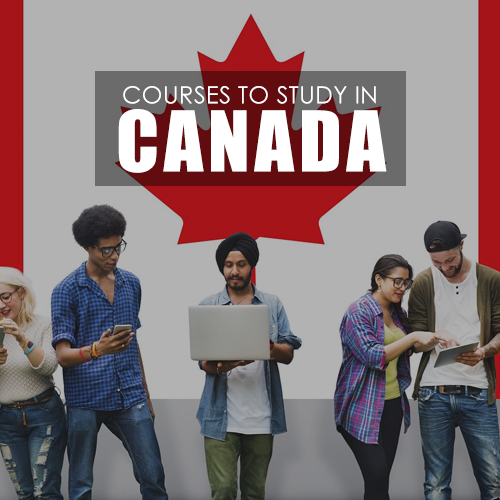 With ever increasing demand to study overseas and seeking an international degree, it is equally important to understand the options that one could consider before opting for a course. Besides being a parent country to some of the most prestigious universities, Canada has been a country on the priority list for most students.
Since, there has been a steep increase in the number of international students at these universities; universities from Toronto, Montreal, Vancouver, Ottawa and Quebec count the most international students. Along with providing a world class education, it also proffers you with a proper blend of modern and vibrant student lifestyle.
So if Canada is on your list, some of the most popular study domains in Canada are International business, Business Administration, Computer Science, Pharmacy, Information Systems, Mechanical engineering, Finance, Public health, Human Resource and so on
International Business
Considering the current trends happening in and around the world, International business has gained popularity these days.
A course in international business acquaints a student with a formation of subjects dealing with business.
Additionally, this course trains students with practical oriented approaches through assignments, projects and case studies.
It also offers students a lot of opportunities to familiarize themselves with the future working field as the course combines theory (administrative organization, accounting and finance, international marketing, supply chain management, information management) with personal development goals like practical communication and computer skills, team
Computer Science
Computer science is a field which has world-wide demand. Canada is one such country that provides you with a wide range of options to pursue your career in this field.
Some of the specialization courses that one could go for can be data science, robotics, cloud computing, artificial intelligence and information management systems.
These courses will not only equip the students with in depth theoretical base but will also combine these concepts with practical assignments, projects, internships, and various research opportunities.
Asides, a degree in the field of Computer Science prepares students for careers in areas of computers while at the same time providing a solid foundation in related science and mathematical principles.
These programs share a close relation with network administration, telecommunication, Internet, computer engineering, e-commerce, information systems, robotics, and general technology programs.
Students can pursue a diploma, post graduate diploma, undergraduate degree and masters in Computer Science at the Canadian institutions.
Pharmacy
Opting to study Pharmacy courses in Canada proffer students with in depth knowledge about medicinal substances and their application for therapeutic uses.
Students are free to use this knowledge to develop new ways of delivering drugs safely and effectively.
A Pharmacy course typically focuses on physics, biology, anatomy, physiology, and chemistry.
An integral part of the healthcare industry, trained Pharmacists can be involved in any and all aspects of drug and medicine use, whether the first discovery, the drug's development, or its supply to patients.
Master's degrees in pharmacy provided by universities in Canada cover several specializations such as drug and vaccine delivery, medicinal and pharmaceutical chemistry, bio-technology, molecular biology, clinical pharmacy, or pharmacy education.
Mechanical Engineering
Studying Mechanical Engineering at any university in Canada is itself a privilege. A student will not only get a global exposure but will also gain a world class experience and certainly develop as a skilled professional.
Canada being one of the finest destinations to study overseas, it is also blessed with extremely skilled faculty members.
A student will not only acquire fundamental knowledge but will also learn the insights of computer-aided vehicle engineering, composites or computational fluid dynamics and get involved in several projects of applied mechanics.
Business Administration
One of the most chosen courses, studying business administration in Canada will surely be one of the best decisions.
Apart from learning and acquiring new skill sets and upgrading knowledge it will also train you on my other aspects.
Best part about studying on Canada is that these courses will train you on applying all the fundamental concepts in real life situations.
I hope this piece of information will surely be helpful for people planning their studies in Canada. It is never too late, choose your course and you are just one step away from your destination.
Ms. Sai Dadarkar
Counselor & Trainer
Imperial Overseas Educational Consultants