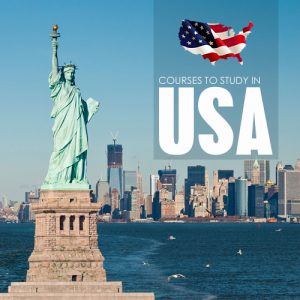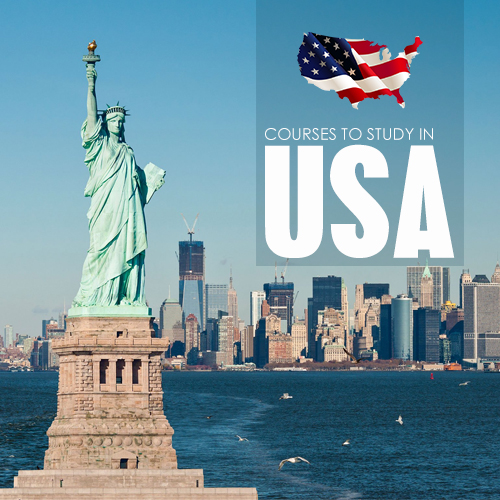 The first country that flashes in our minds when we think of studying overseas is none other than United States of America. As this cycle of our highly imaginative mind begins, there also begins a journey where we need to choose a course that we can study in the States. Having said that, selecting one out of the heap of courses is surely a great deal; so to make this selection a fun and easy process I have jotted down some of the most popular course to study in the United of America.
With nearly 10,00,000 international students studying at these American Universities, USA stands the tallest as far as the global education is concerned. The reasons are plenty. Be it the wide variety of options or the flexibility in the programmes, US universities continue to lure the ever increasing mass of foreign students.
Some of the courses that one can consider before deciding a final one are as follows:
Engineering
Being a witness to ever increasing advancements in the field of technology, engineering is certainly one of the best career choices that one could opt.
A degree in engineering equips a student with not only the conceptual knowledge base but also trains on its implementation knowledge.
Learning these courses in the world's most technologically advance nation will help the student to practice these techniques at an international platform.
In engineering careers there is a guarantee of change and evolution, which means that engineering students never have to worry about doing the same thing year after year. Additionally, engineering careers are generally well-paid. In fact, the starting salaries are among the best across all industry sectors. Engineering graduates will likely earn salaries higher than those in sales, human resources, and even finance.
A degree in engineering also equips graduates with a number of transferable skills. Engineering students build skill sets that can be applied on a daily basis, such as problem solving, decision making, innovation, project management, teamwork skills, and communication. For this reason, engineering students tend to succeed in whatever field they choose.
Management
A Management Degree lets students have a comprehensive understanding of all topics relating to business like finance, marketing, operations and economics.
For students looking for quality courses in management, the United States of America is a land of opportunity.
With nearly 4500 universities spread amongst 50 states, USA is home to some of the best institutes of higher education in the world. In fact, business and management is what draws the greatest number of students to American Universities.
MEDICINE
If you love to help people and face new and challenging experiences, you may want to consider studying medicine in the US.
The path of education in medicine is long and hard but it is worth the hard work as the reward for you is a secure and well-paying job which you will be proud of.
Education in medicine is a long, expensive challenge and is not for everyone. If you are ready for the challenge, you can learn from some of the best professors in the world.
BIOLOGY AND LIFE SCIENCES

Biology and Life Sciences Biology is one of the prominent subjects, if you are interested in nature and life sciences.
Technological advances in fields of molecular biology and biotechnology have a wide array of specializations and interdisciplinary fields.
There are many ways where you can apply to a degree in biology practically, including research, health care, education and opportunities are not limited.
Many universities in the US that offer strong biology programmes.
Try to look for schools that suit your needs, lifestyle and budget.
If you can dream it, you can definitely achieve it!
Ms. Sai Dadarkar
Counselor & Trainer
Imperial Overseas Educational Consultants