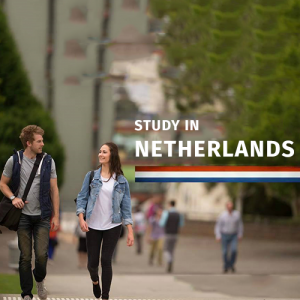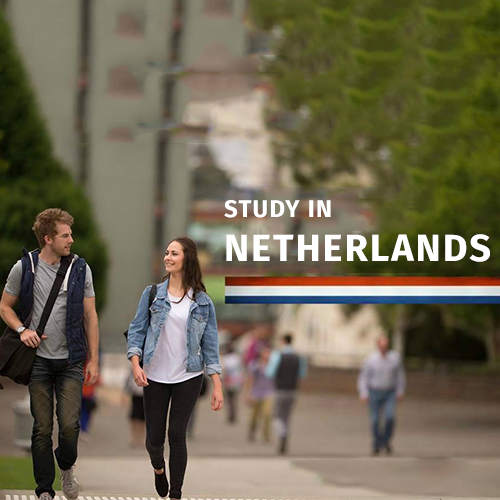 So if at all your mind is occupied with a thought of gaining a degree from an internationally acclaimed destination and if you along with being a technical enthusiast and are a lover of nature and its beauty; NETHERLANDS is a place for you. Besides being a home for windmills and picture perfect backgrounds, there still is a lot more that one can explore here.
Studying in Netherlands provides you with an array of advantages some of which are low tuition fees, top-notch universities, and diverse lifestyles. Along with advancements happening in and around the world, Netherlands as well has evolved from being just a tourist attraction and has in turn become a hub for higher education. Also, the robust economy, a steady job sector as well as the impetus to the technical education has all made Netherlands a very agreeable location for students looking at Europe for their higher education. This is majorly because since the early 1990s, leading Dutch institutions have begun offering a select few courses to international students, which are taught in English.
The Netherlands is renowned for its technical, scientific and engineering courses. Five Dutch universities feature in the world's top 100 universities as per the latest QS Rankings:
University of Amsterdam – 55th position internationally
Delft University of Technology – 64th position internationally
Utrecht University – 94th position internationally
Leiden University – 95th position internationally
Erasmus University, Rotterdam – 92nd position internationally
Apart from this, there are several benefits of getting your degree done from Netherlands and are as follows:
Internationally recognized degrees
Benefit from low tuition fees
You have plenty of scholarships to choose from
Enjoy life in an international and student-focused city
Internationally recognized degrees
Being one of the finest study destinations, it is blended with rich study methodology with right amount of technicalities. It also has a good amount of research opportunities at both national as well as international levels. Moreover, Netherlands also proffers students with a wide range of internationally ranked universities. These universities are strongly internationally oriented and have a very good international reputation in a range of subjects.
Benefit from low tuition fees
One of the factors that students consider would be the tuition fees. Hence, if you are looking out for a low investment option, this is it. The tuition fees for study in the Netherlands are relatively low compared to any other European country. A postgraduate program for EU students normally costs €1,984 for one academic year. The fees for non-EU students are higher, depending on the program you wish to pursue. There are a range of scholarships and grants available for highly motivated international students with good grades.
You have plenty of scholarships to choose from
Your GPA is hugely important for getting scholarships. The higher your grade is compared to other applicants, the higher your chance of getting a scholarship.
Therefore, applying for a scholarship is the best way to make sure you can cover the high costs. Some of the scholarships that an international student can consider are as follows:
Holland Scholarships for non-EEA students
Netherlands Fellowship Programs – for students coming from developing countries
Other scholarship opportunities – provided by Dutch universities, associations and companies
Enjoy life in an international and student-focused city
Besides being home to a world-class university, the city of Groningen has a lot to offer in its own right. Groningen has a strong reputation for being lively, open-minded and straightforward. One of the youngest cities in the Netherlands, it is home to more than 50,000 students from all over the world. With approximately 116 nationalities in one city, Groningen is definitely one of the most international student cities in the Netherlands. The perfect city and university for your next big move!
If aforementioned are your most vital factors to go about studying internationally. Netherlands is your choice.
Ms. Sai Dadarkar
Counselor & Trainer
Imperial Overseas Educational Consultants