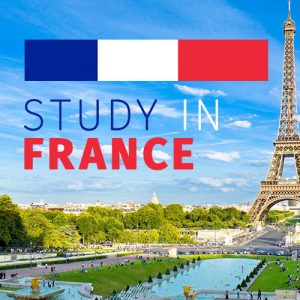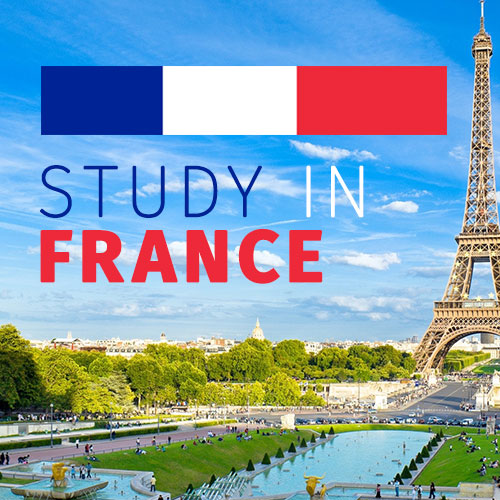 Geographically, France sits in the middle of Western Europe and also at the center of many tourists' wish lists when visiting the continent. You can spend several lifetimes seeing the sights of Paris, lounging on Riviera beaches or wandering the battlefields of Normandy.
Besides being one of the top rated tourist attractions, France has a lot more to give. As we all are moving towards a developed life, students are seen changing their conventional mindset of studying only in few of the most famous countries. As these days, almost every other person wishes to gain a degree at an international level, France can be given a thought as this place is not just a rich blend of prestigious culture, gastronomy, architecture, and thriving student life.
Pursing a course in France will not just hand you with a globally recognized degree but will also acquaint you with the opportunity to learn the language and gain cultural perspective. The experience will give you the upper hand when pursuing an international career and will give your profile a competitive edge.
Some of the facts that you need to know if you are planning your studies in France are as below:
It is okay if you don't really know French
Attractive tuition fees
Quality higher education adapted to students' needs
Outstanding research and development opportunities
France is a world-class economic power
France is home to leading international corporations
Young talent is valued in innovation and entrepreneurship sectors
French lifestyle: Paris is the #1 student city
French is the third most common business language
France is an appealing destination for students worldwide
Good amount of availability for scholarships
Besides aforementioned points, France has a good reputation for their excellent postgraduate study programs. Those who want to study in Europe for a postgraduate program often look to France to do this. International students really enjoy the country and the postgraduate programs that are offered in France really are the best of the best. All of the institutions in France rank highly for their education and anyone who attends such a program in the country will learn so very much, often meaning that they excel in their future endeavors.
The courses offered in France, majorly fall under following categories
Taught Masters (MAs/MScs/MEng)
Research Masters (MRes/ MA by Research)
Doctorates and PhDs
France offers a multitude of athletic, touristic, and cultural activities. Undertaking a course in France is the opportunity to live in the place that invented savoir-vivre—the art of living well.
Most institutions of higher education in France are located in city centers, close to cultural and social life. Museums, libraries, cinemas, theaters, and cafes are rarely very far away.
So if you think that these are the aspects that you would consider while deciding your study destination, then France certainly should be your choice.
Ms. Sai Dadarkar
Counselor & Trainer
Imperial Overseas Educational Consultants