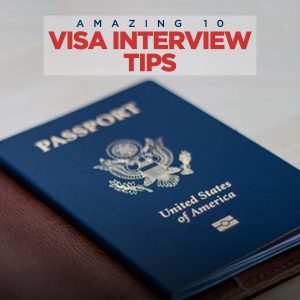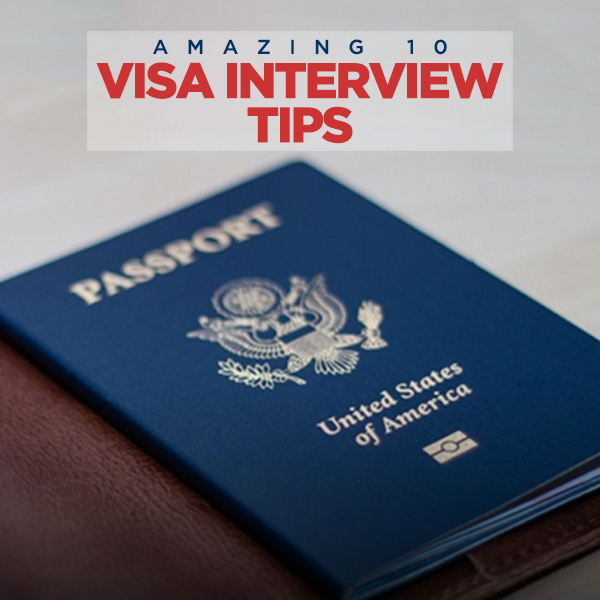 Articles and long posts from experiences are never enough to predict what might come. Every case is different for each interview. What can we do to prepare, to make sure that the last step of our entire process is successful as well? Well, there are no ground rules for these, however, a few guidelines can go a long way. Visa officers of all the countries are trying to analyze each person with an intention to understand whether you as an individual could cause any trouble to the future of the country, and if not, they would be more than happy to accommodate you to be a part of their society.
Make sure that you understand the general guidelines and although they are not published rules, but they shall help you be-aware of what can be kept in mind before you go for your interview.
#1 DO NOT come across as a potential immigrant
Every visa officer is to expect you to be a potential migrant while they 'guard' their borders, and it is up to the student to convince him otherwise. It is very important for a student to make the visa officer believe that the aim of travel to the USA is only to study.
One must therefore be able to justify that you would return to your home country once you are done studying. You might be asked about your family, financial background and the reason why would you return back. In such cases, you may specify the reasons that compel you to come back to your homeland.
#2 DO use simple yet effective language
 It is extremely crucial to not anticipate the question asked by the visa officer but understand what they want to know. It is better to practice before your interview however, an accent or mother tongue influence is irrelevant, but do not use a fake accent.
#3 Understand your program
 It is vital for a student to study the program that he/she intends to pursue. The Visa officer may choose to ask questions based on the curriculum, professors, research and projects.
You should be confident while answering the questions asked related to the course and the university that you are going to.
Besides that, you must know what made you choose that university in particular out of all other universities.
#4 Keep your answers precise
 Considering the number of visa applicants appearing for the interview on the same day as yours; it is recommended that you keep your answers precise and crisp. The interview would last for not more than 2 minutes. Therefore, make sure that your answers would help the visa officer come to a decision quickly.
#5 Carry all supporting documents
 Arrange and prepare your documents that are easy to read and understand. Carry original documents where available, make sure that you do not write lengthy explanations in your documentations.
#6 Employability
The purpose why you are going to the United States should be to study and not to work. You must be able to firmly articulate your purpose and that you would return back to your home country after course completion. However, you may say that you will gain some experience before returning, which is acceptable.
#7 Do not be late
Ideally reach the consulate one hour prior to your interview appointment, you may even finish earlier!
 #8 Financial Stability
 The student must hold enough proof of finances to support for the entire duration of the course. If you plan to take a dependent along with you during your travel, both of you will be interviewed together and enough funds for both must be available.
#9 Stay optimistic
Make sure that you greet the visa officer, be polite and also thank the officer once the interview is done. In the unfortunate case of rejection, do not argue with the officer.
#10 Stand for yourself and answer truthfully
 Taking your parents inside the consulate is not prohibited.