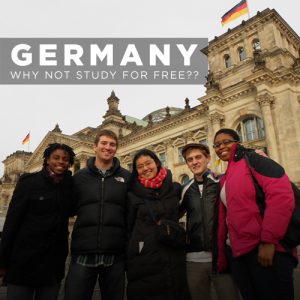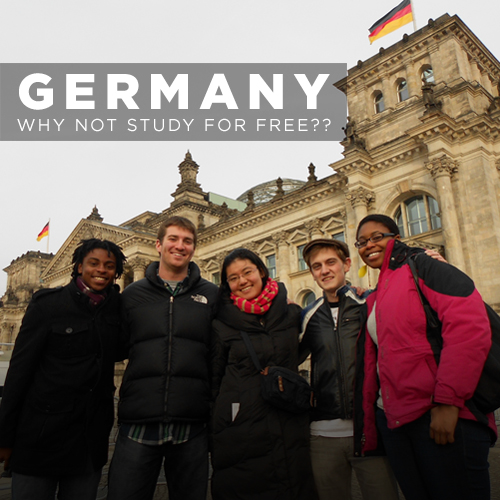 One of the top myths for overseas education is when the skeptical though of excessive expenses hits us, as the very first instinct. Every country and every education focused institution is constantly looking to help the really academically inclined by giving them every opportunity possible so that they can progress and make the most of their skills and knowledge. Scholarships have been known to be provided to such top students so as to give them the right platform without the hindrance of finances. However, Germany is a country which favors the academically inclined as almost all public institutions are more than happy to provide almost free education! So why not explore such options for the smart one in you?
There is one more myth when it comes to Masters in Germany that, being a country full of Mechanical and Automobile Industries pursuing Masters in Mechanical and Automobile Engineering would be the best. Definitely it is best but there are other engineering fields like Computers, Electronics, Electrical, Communication etc. In past 25 years there have been 25 Nobel Laureates in the field of Physics, Chemistry, Physiology, Medicine, etc. from Germany, so these fields can also be considered for pursuing higher studies in Germany. A student with descent academic background is preferred for Master's in Germany. The complete profile matters but Academics comes first.
When it comes to universities in Germany, mostly they are Government funded university i.e. Public Universities which has either low tuition fees, which is around EUR 200 – EUR 500 per semester or no tuition fee. There are private universities as well, but they have tuition fees of around EUR 2000 – EUR 5000 per semester. Language is not a barrier for education in Germany. Most of German Universities have English as Language of Instruction, so international students can very well apply for Higher Education in Germany.
Some universities ask for German proficiency, it varies from university to university. Some may ask till B1 level of German Language while some might not ask for any level of German Language Proficiency. The most important aspect of German Proficiency is, university only accepts GeotheZertifikat, Test DaF or DSH Exams. Germany still is being preferred by students because of its technological advancement and research oriented curriculum. Many automobile industries have their headquarters in Germany. Also SAP, a multinational software corporation that makes enterprise resource planning software is headquartered in Germany. Besides, the country is also famously known for its education in Management principles with excellent Business courses as well.
Germany also offers an 18 month year stay back option for students who have completed a Master's course. This helps students to get an international exposure and get in-depth knowledge for pursuing research work in future.  So, got scores to back you up? Pack your bags and plan your education in the world class universities in Germany today!
And for more information, you may also contact us.