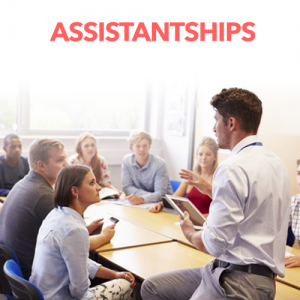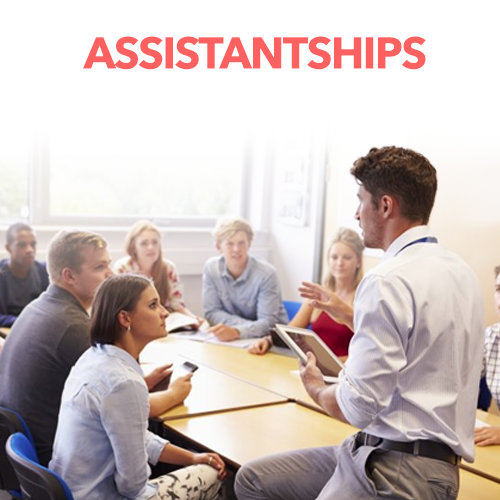 Studying in an Indian education system, we hardly come across any type of scholarship or assistantship opportunities as a student during our undergraduate program. Receiving funding for your education as an international student can serve as a stepping stone by reducing your financial burden. Typically, there is a major difference between Scholarship and Assistantship. Every application submitted by an international student is considered for a merit-based scholarship which offers the student a fee-waiver option without demanding any student effort. This scholarship is solely based on the University policy and ideally, top 10-15% admitted students are eligible for an upfront scholarship. It is a reward for an academically outstanding student coupled with their holistic performance.
TEACHING ASSISTANT (TA)
A teaching assistant is one who assists professors during classes, labs, exams of previous grade levels. The responsibilities range from solving students doubts, correcting assignments, taking lectures on some topics and invigilation during exams.
RESEARCH ASSISTANT (RA)
A research assistant is one who assists professors on a research topic. The responsibilities involve conducting experiments, analysis of recorded data and publishingfindings in research papers. These students are chosen normally based on the relevance of their previous projects to the current research topic.
GRADUATE ASSISTANT (GA)
A graduate assistant is one who assists in administrative duties of the department. It involves providing support services and advice to new as well as existing students.  It may also involve assisting a faculty member in arranging and coordinating for academic conferences or applications and admission.
GRADUATE RESEARCH ASSISTANT (GRA)
A graduate research assistant is one where the student's thesis is directly supported by the research topic for GRA.
PRE-PROFESSIONAL GRADUATE ASSISTANT
These positions are given to non-TA and non-RA students for them to gain necessary experience connected to their field of study.
Scholarships and Fellowships are different from Assistantships. Scholarships are awarded to students on the basis of their academic profile and results in direct fee waiver. No responsibilities are required to be handled other than maintaining their grades for continuation of scholarship. Fellowships on the other hand are professional development opportunities on short term basis which results in stipend.
All assistants need to maintain their grades during the course as well as have strong time management and communication skills to complete their assigned work. Assistantships not only significantly reduces the cost of earning a higher degree but also provides experience on resume. It can also be followed by recommendations from faculty for higher education or jobs.
To get an assistantship, students must apply to the student office, and an earlier application and previous experience is strongly considered…! Good luck saving…