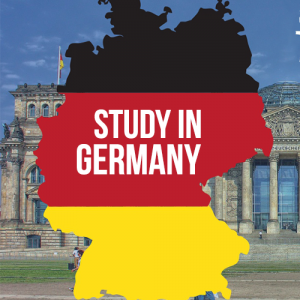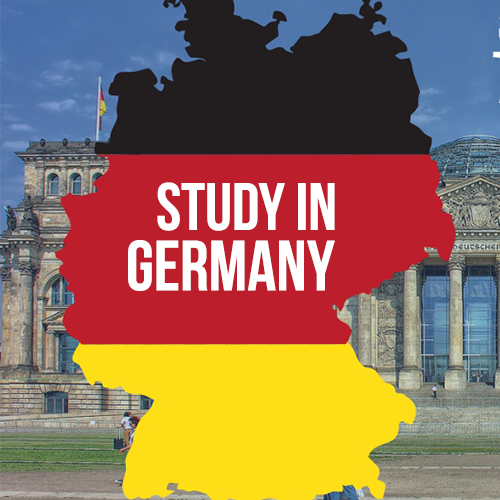 With an increased hype of studying abroad in the past decade, the number of aspirants in India has definitely grown over these years. With continuous advancement in the field of education and technology, many students are taking a move abroad.
Germany is the third most popular destination among international students in the world. More than twelve percent of students at German universities come from abroad – just like you. Germany is an attractive place to study and German university degrees are highly respected by employers worldwide.
What comes in your mind when you think of Germany, you instantly think about safe and modern roads, best cars in the world and all sorts of technological innovations; All these are the result of vast research and developments in the field of engineering and technology field that Germany has made so far.
So the student's choice of going for Germany is quite evident based on the results that the country has given to the world.
Some of the reasons why Germany is most preferred study destination among engineering students:
Low or no tuition fees
A wide range of availability of scholarships
Courses are also taught in English
Home to most prestigious Universities in the world
Decent number of work opportunities available
Low or no tuition fees
One of the major attractions for most of the students thinking to student abroad is investing minimal cost. Since most universities in Germany specifically the public universities charge low or in some cases no tuition fees to all international students across the globe!
However, some of the public universities located in Bremen, Lower Saxony, Saarland, Saxony, Saxony-Anhalt or Turingia might charge tuition fees and one will also have to pay the tuition fee if one wishes to get enrolled for a Master's course in a totally different field than what you studied earlier as a Bachelor student. Additionally, students typically need to pay an annual administration fees and semester fees, depending on the university where they wish to enroll.
Some of the universities with no tuition feels in Germany are:
University of Hamburg
University of Bremen
University of Cologne
Karlsruhe Institute of Technology
A wide range of availability of scholarships
Being one of the academic centric countries; Germany provides scholarship for students who are really worth it. There are a lot of organizations in Germany that proffer scholarships to international students. These include universities, research organizations and government organizations.
The kind of scholarship that one might get may vary. These scholarships are either dedicated to cover your tuition fees or to support at least a part of your monthly financial costs, such as accommodation, study materials, etc.
Germany offers some excellent scholarship options for international students under the Deutscher Akademischer Austauschdienst (DAAD) – the German Academic Exchange Service, and Deutschlandstipendium.
Some scholarships that are dedicatedly for Indian students in the Engineering field include:
Bilateral Exchange of Academics,
DLR-DAAD Research Fellowship Programme
Leibniz-DAAD Research Fellowships
Courses are also taught in English
As Germans are not native English speakers, most of the courses are conducted in German language. But owing to the international students, majority of the universities offer Master's degree programs in English exclusively for international students, especially in the fields of engineering and technology.
All of these degrees have a very high academic standards including for engineering and technology specializations.
Home to most prestigious Universities in the world
Germany is home to some of the most prestigious universities in the world, and is known for its overall academic prowess.
Based on the statistics, here are top 7 German universities best ranked in the engineering and technology field in 2017:
Technical University of Munich
RWTH Aachen University
TU Berlin
Karlsruhe Institute of Technology
University of Stuttgart
Darmstadt University of Technology
TU Dresden
Decent number of work opportunities available
Since the Germany is primarily driven by the manufacturing industry, jobs for engineers are usually not hard to come by. In fact, since most tech German companies are involved in advanced and applied research, Germany will always be in the need for science, engineering and technology experts. According to recent statistics, Germany has the second highest number of engineering workers among all employees in the Europe.
Foreigners are allowed to live and work in Germany and on average salaries for engineering experts are around 46,126 EUR/year.
Without waiting anymore, get started with your action plan for acquiring a degree from Germany!
Ms. Sai Dadarkar
Counselor & Trainer
Imperial Overseas Educational Consultants